Plumbing Repair Specialists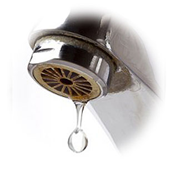 With the many older homes in the area, small and large plumbing repairs can become very annoying to a homeowner. We are experts in all types of General Plumbing Repairs and no job is too big or small for the experts at Ken Rex Plumbing Heating & Cooling.
We Provide:
Same-day installation of Water Heaters.
Faucet and toilets repairs and replacements.
Washer/dryer hook-ups.
Installation of sinks, toilets, dishwashers, garbage disposals, vanities, etc.
Repair or replacement of old waterlines, traps, drain lines, cast-iron pipe.
Sump pump installations.
Water conditioning systems.