Financing Your New Air Conditioning or Heating Equipment Purchase

PowerPay
PowerPay is a digital lending platform that offers home improvement financing for contractors, their customers and everyday consumers. Our fully automated technology offers instant approvals on home improvement loans up to $100,000, helping homeowners and their contractors translate expensive home improvement projects into low monthly payments that can be paid over time.
Unlike other digital loan platforms, PowerPay is a fully independent company that is committed to delivering loans with no hidden contractor fees, credit cards or prepayment penalties in order to offer the lowest monthly payment possible. After all, the more affordable the loan, the bigger the possibilities for the home.
With financing from us, you'll enjoy:
FAST - Get a simple and secure instant online approval for up to $100,000 in just seconds.
AFFORDABLE - Take an expensive project and make it into a low, affordable monthly payment.
SIMPLE - No contractor fees, credit cards or prepayment fees. Why? Because it's the right thing to do.
Please contact us to find out which financing options are available to you, or to learn about special financing promotions. Click the button below to apply.
APPLY NOW

Microf
Hassle Free Monthly Payments with no credit necessary!
Microf is a relationship based company that places top priority on the wants and needs of our customers. Our innovative rent-to-own strategy provides unmatched flexibility to consumers through quick response times and multiple payment terms and options. Microf helps restore the heating and cooling needs of the consumer with an affordable monthly payment through our extensive contractor network.
5 Things You Need to Know About Microf:
We specialize in lease purchase financing for residential replacement HVAC systems.
We have a simple application process.
We offer near-real-time Pre-Approval, Further Review, or Decline decisions.
We offer convenient and affordable monthly renewal payment options based on 36, 48, or 60 months to ownership.
Customers can take advantage of meaningful monthly payment and early purchase option discounts.
Call us for more information on how the Microf program can work for you.
Apply Now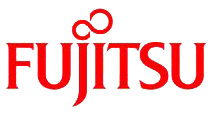 Fujitsu Commercial Financing
With the Fujitsu Commercial Financing program, Qualified Commercial Customers enjoy:
A single one-page application
Credit decisions in just 2-6 hours
Flexible terms from 24-72 months
No large out of pocket expense
View more information about financing your Fujitsu products or click on the link below to Request a Quote.
Apply Now