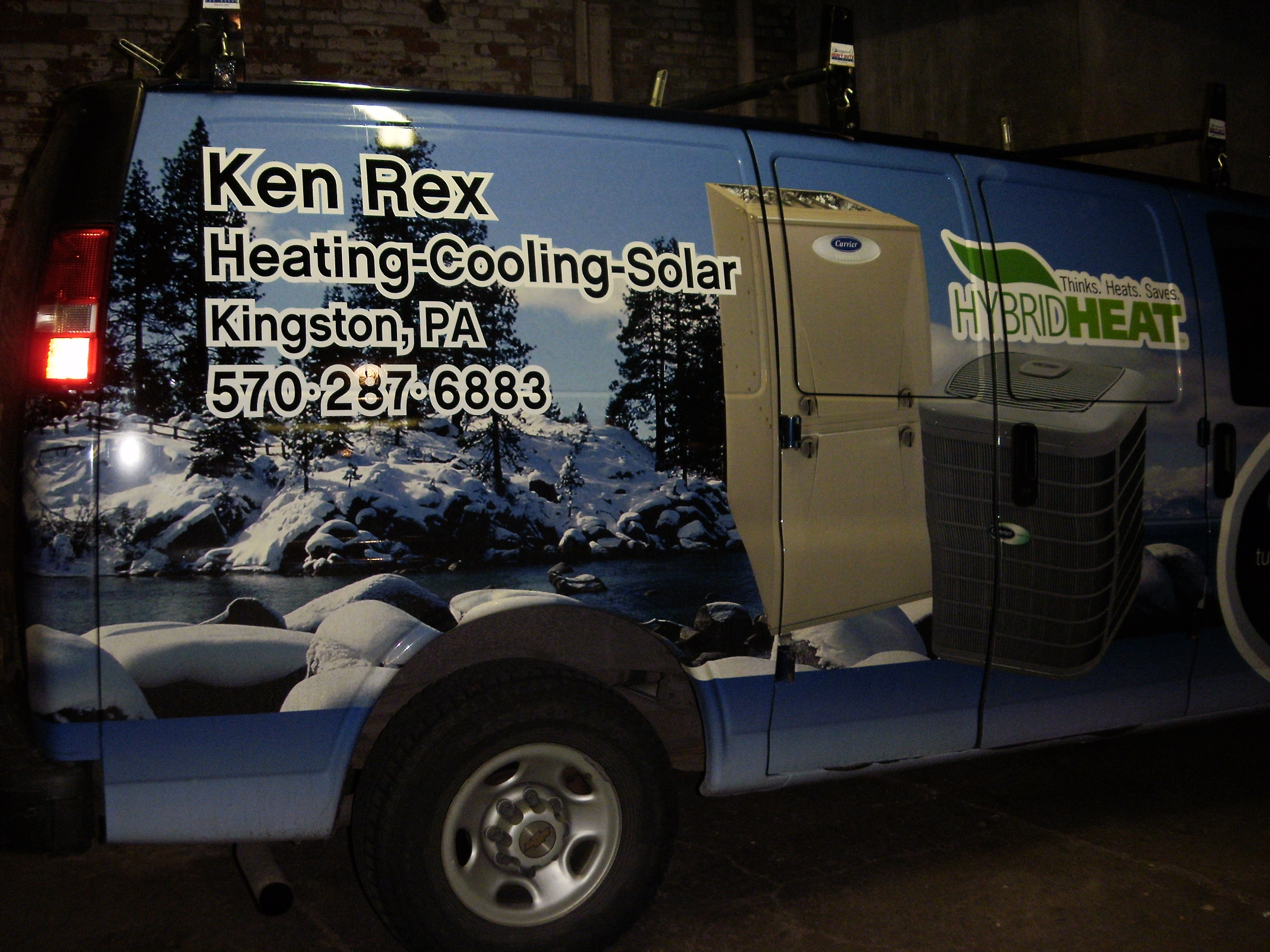 Alexander Rex started his business in 1950 after serving in the U.S. Navy during WWII as a Chief Machinist Mate aboard the USS Arizona, President Hayes, and Bettineau. He was in the battle of Guam, Guadalcanal and was at the Nuclear Test at Bikini Atolls. He gained experience on steam boilers, piping, plumbing repairs, controls, etc during his service. Al Rex worked for many industries in the Wyoming Valley in the 1950's through the 70's such as dress, shoe, belt and tire factories, slaughter houses, clothing cleaners, bakeries, etc., all that needed his expertise in steam, heating, and plumbing repairs.
Mr. Rex was also involved in the residential market converting many coal fired heating systems to automatic gas & oil system. He installed many steam boilers in churches, schools, large apartment buildings, etc. that were switching to natural gas.
As these factories were slowly closing their doors the business was mainly in the residential market. At this time the Vietnam War was still in full gear and Ken Rex followed his father's footsteps and joined the U.S. Navy becoming a Machinist Mate studying the modern mechanical systems aboard ships. Ken then attended Wilkes College and received a Bachelor of Science degree and started working full-time in 1976.
With the phase out of the commercial business, Ken saw opportunities in the upcoming Solar and High Efficiency Heating & Cooling Systems. Ken pioneered the solar market becoming certified at The University of Delaware in Solar Design & Installation and became authorized to install Westinghouse, General Electric, Fafco Solar Pool Heating, and Solarwall. Ken also became Factory Authorized to install Carrier, Trane, G.E., Westinghouse, high-efficient heat pumps and furnaces. With these new products, sales started doubling reaching over $2,000,000. In 1986 Ken won the prestigious Weil-McLain Residential Contractor Award installing over 650 gas boilers.
The next emerging market Ken saw was the "Ductless" air conditioning system. With so many homes in his area that do not have central cooling, the Ductless System was a perfect match to help homeowners be cool and comfortable all summer. Ken quickly advertised on TV, newspaper, radio, home shows, and postal mailers, and quickly became the #1 Dealer in PA.
We now have over 4,000 installations and proudly feature Fujitsu Ductless Systems which provide economical heating & cooling. In June of 2015, Ken's Company has been designated an ELITE DEALER providing his Fujitsu customers a 12-Year parts warranty.
So if you like a family owned & operated business that has proudly served their country, call Ken Rex Plumbing-Heating-Cooling today for your service or installation needs and you will not be disappointed.